As the festive season approaches, it's time to explore various budget-friendly holiday gifts that won't break the bank while showing your appreciation for your coworkers. You don't have to spend a fortune to make your colleagues feel special and valued. This informative guide will offer you a selection of affordable gifts for coworkers and festive coworker gift ideas that are thoughtful and unique while staying within your budget.
Key Takeaways
Discover cost-effective holiday presents for your colleagues
Learn how to balance thoughtfulness and budget in your gift selection
Explore unique gifts that stand out and leave a lasting impression
Find practical and enjoyable desk gadgets and organizers
Delight coworkers with artisanal treats and experiences
Personalize your gifts with monogrammed stationery and custom decor
Consider DIY handcrafted gifts that show a personal touch
Introduction: Elevate Your Office Gift-Giving Without Breaking the Bank
Office gifts for coworkers can make or break important relationships. Striking the perfect balance between thoughtfulness and cost is crucial when it comes to selecting cost-effective holiday presents for your colleagues. In this section, we'll explore the beauty of holiday gift-giving as a means to strengthen office relationships and improve morale, all without overspending. We will provide valuable tips on budgeting and share creative gift ideas that won't break the bank.
"The excellence of a gift lies in its appropriateness rather than in its value." – Charles Dudley Warner
As the quote above suggests, it's not the price tag, but the thought and intent behind the gift that truly matters. While everyone certainly appreciates a lavish present, it can be just as meaningful to show that you know and understand your coworker's passions, interests, and personality.
Finding the perfect, budget-friendly gifts for your coworkers can be daunting, but it doesn't have to be. Here's our selection of tips and ideas to help you elevate your office gift-giving without breaking the bank:
Set a budget: Determine the total amount you want to spend on office gifts and divide that sum by the number of coworkers you'll be buying for. This helps you establish a fair and consistent price range per gift, ensuring no one feels left out or undervalued.
Seek inspiration from your coworkers' interests: Listen to your colleagues and take note of their hobbies, favorite movies, or books. This information can guide you in selecting gifts that cater to their unique tastes, making your gift more thoughtful and significant.
Quality over quantity: It's better to give a single, well-made item than several cheaper gifts that may not last or have less perceived value. Focus on the quality of the gift rather than the number of items in the package.
Shop sales and take advantage of discounts: Keep an eye out for sales events, such as Black Friday or Cyber Monday, when popular retailers offer discounts on a wide range of products, reducing the cost of otherwise expensive gifts.
Remember, holiday gift-giving at the office isn't simply about finding the most extravagant item you can afford; it's about showing appreciation, fostering camaraderie, and spreading joy among your coworkers.
Discover Unique Gifts for Colleagues That Show Thoughtfulness
Finding the perfect gift for coworkers can be a challenge, especially when you want to stand out and show your thoughtfulness. To help you in your search, consider our recommendations for unique gifts for colleagues, focusing on personalized office gifts and delicious treats to share.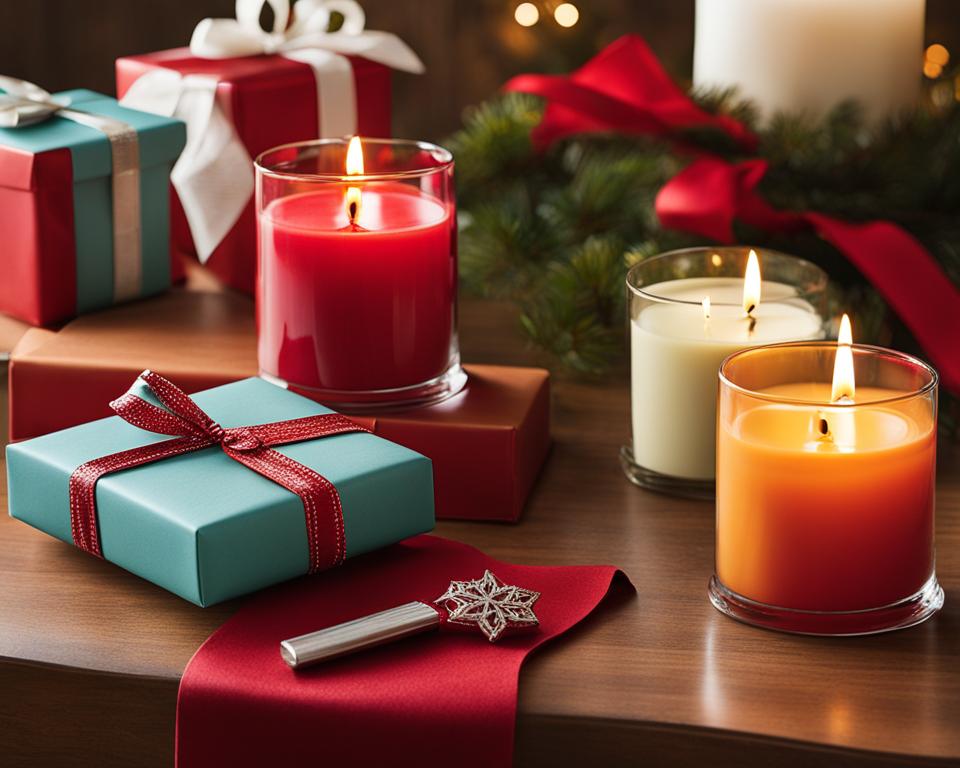 The Gift of Experience: Personalized Office Events & Workshops
Rather than opting for a traditional material gift, consider giving your coworkers the gift of experience. Personalized office events and workshops are not only unique gifts for colleagues, but they also cater to their interests and professional development, fostering stronger connections within the team.
Experiences create memories that can last a lifetime, making them incredibly thoughtful coworker presents.
Below is a table showcasing a few experience-based gift ideas for coworkers:
| Experience | Description | Benefits |
| --- | --- | --- |
| Team-building events | Group activities designed to improve teamwork, communication, and problem-solving skills. | Boosts overall team performance and fosters camaraderie. |
| Professional development workshops | Courses or hands-on sessions helmed by experts in specific fields for skill enhancement. | Upskills and enhances professional growth while adding value to the company. |
| Creative classes | Fun sessions where coworkers can learn and practice new creative skills, such as painting or pottery. | Encourages creativity, stress relief, and offers a much-needed break from routine work. |
Artisanal Delights: Gourmet Treats to Share at the Office
Another great way to present thoughtful coworker gifts is by bringing gourmet treats for coworkers that everyone can enjoy. Gifts of artisanal delights not only cater to their palates but also create an unforgettable shared culinary experience that fosters a sense of community and celebration within the office.
Office snack box: Curate a selection of high-quality snacks, such as gourmet popcorn, artisanal chocolates, or unique chips for coworkers to savor together.
Flavored coffee or tea: Consider gifting a variety of premium teas or coffees, providing your colleagues with a comforting and delicious beverage to enjoy throughout the workday.
International goodies: Introduce new and exotic tastes to your office by sharing a collection of international treats from different countries, inviting coworkers to explore flavors from around the world.
In conclusion, both experience-based and culinary gifts can make a lasting impression and showcase your thoughtfulness. Keep your coworkers' interests and preferences in mind as you search for the perfect gift, and you're sure to find something that will please and delight them.
Tips for Choosing Affordable Gifts for Coworkers That Stand Out
Finding the perfect affordable coworker gifts that leave a lasting impression doesn't have to be a challenge. With careful consideration and creativity, you can select memorable gifts on a budget that will make your colleagues feel appreciated. Below are some key tips to help you in selecting standout presents for your coworkers this festive season.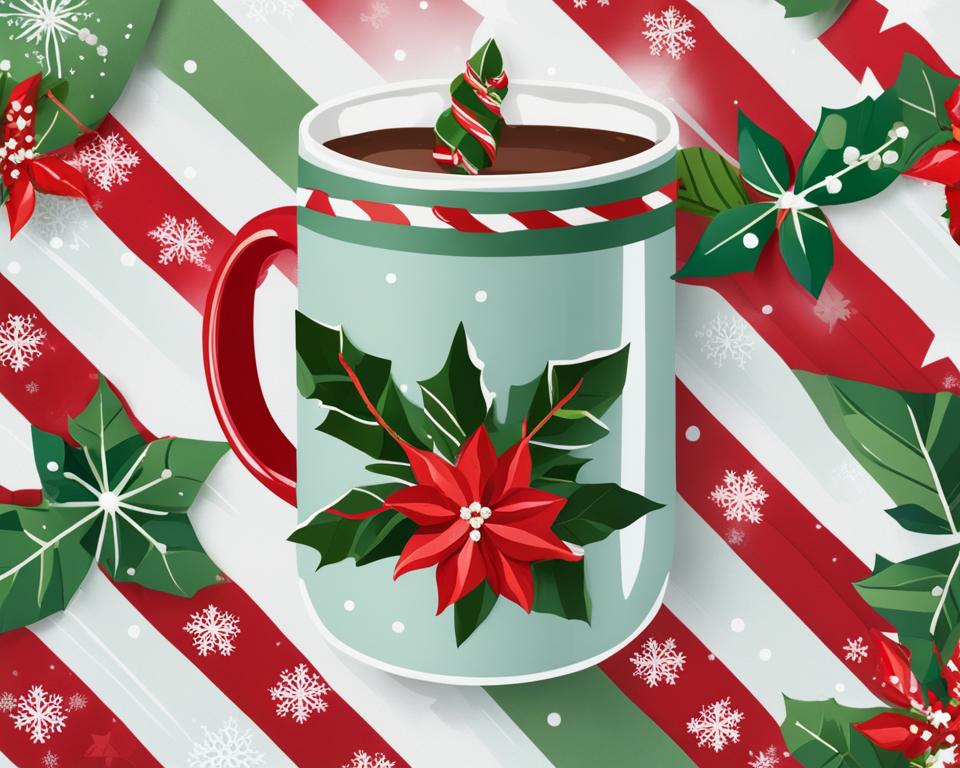 Focus on personal interests and hobbies to pinpoint unique and thoughtful gifts your coworkers will cherish.
Think about the utility of a gift. Practical items that coworkers can use regularly are likely to make lasting, appreciated impressions.
Consider selecting a versatile gift that can be used inside or outside the office, maximizing its value to the recipient.
Avoid being overly extravagant or cheap in your gift choices, as this might negatively reflect on your gesture. Instead, find the perfect balance between affordability and quality.
Opt for gifts that can be easily shared with others in the office, as they can help foster a more cohesive and celebratory work environment.
Remember, the most memorable gifts are often those that reflect the recipient's interests and needs, regardless of their cost.
It's essential to put time and effort into understanding your coworkers' preferences and requirements when choosing affordable gifts. By following these tips, you'll be better equipped to select budget-friendly presents that leave lasting, positive impressions on your colleagues.
Best Gifts for Coworkers: Items They'll Truly Appreciate
One of the best gifts for coworkers that will surely be appreciated is a practical and useful item that enhances their workspace. From desk gadgets to organizers, these workplace-appropriate gifts can make a significant difference in your colleagues' daily work lives. Let's explore some of the top choices.
Desk Enhancers: Practical Gadgets and Organizers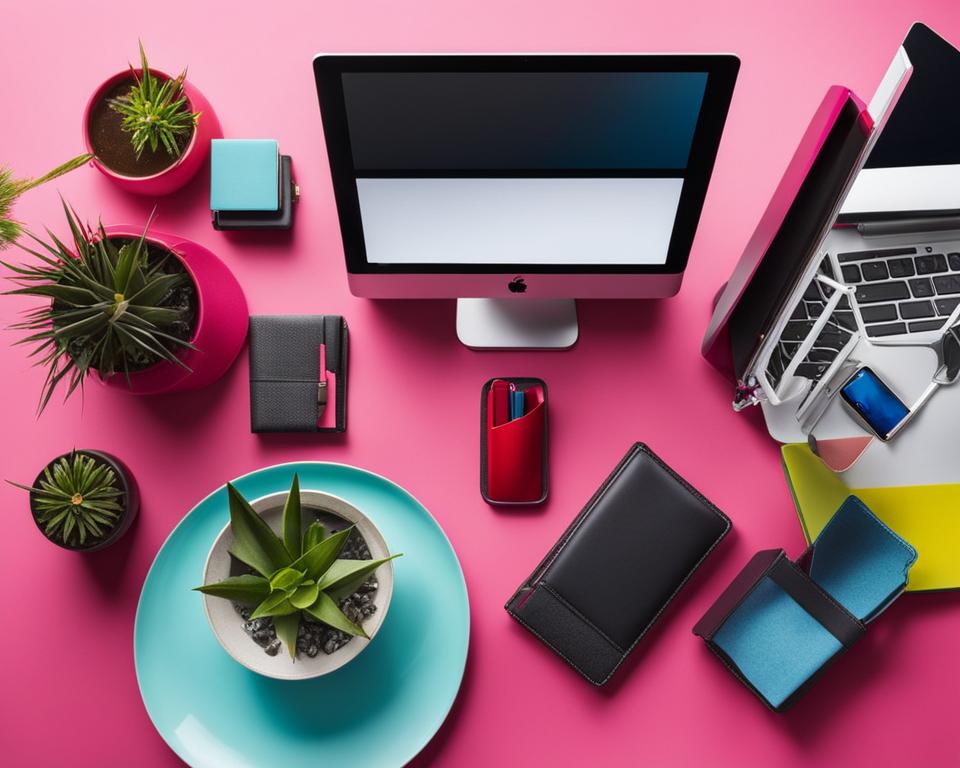 With the variety of desk gadgets and organizers available on the market, it's easy to find the perfect gift for each coworker. These items not only optimize the storage and functionality of their workspace but also demonstrate your thoughtfulness and consideration for their needs. Below are some prized office presents that make the workspace more efficient and enjoyable.
When selecting the best gifts for your coworkers, these practical gadgets and organizers are sure to impress. They provide workplace-appropriate solutions that colleagues will appreciate, and your thoughtfulness in choosing these gifts will not go unnoticed. With these six recommendations in mind, you'll have no trouble finding the perfect present for every coworker in the future.
Funny Coworker Gifts: Spread Laughter with Whimsical Choices
Introducing humor to the workplace with funny coworker gifts can lighten the mood, strengthen your relationships, and create a positive work environment. Humorous office presents such as whimsical desk accessories, gag items, and witty quotes on everyday office supplies can entertain your colleagues and become memorable conversation starters. To get the laughter rolling, we have compiled a list of excellent whimsical gift ideas.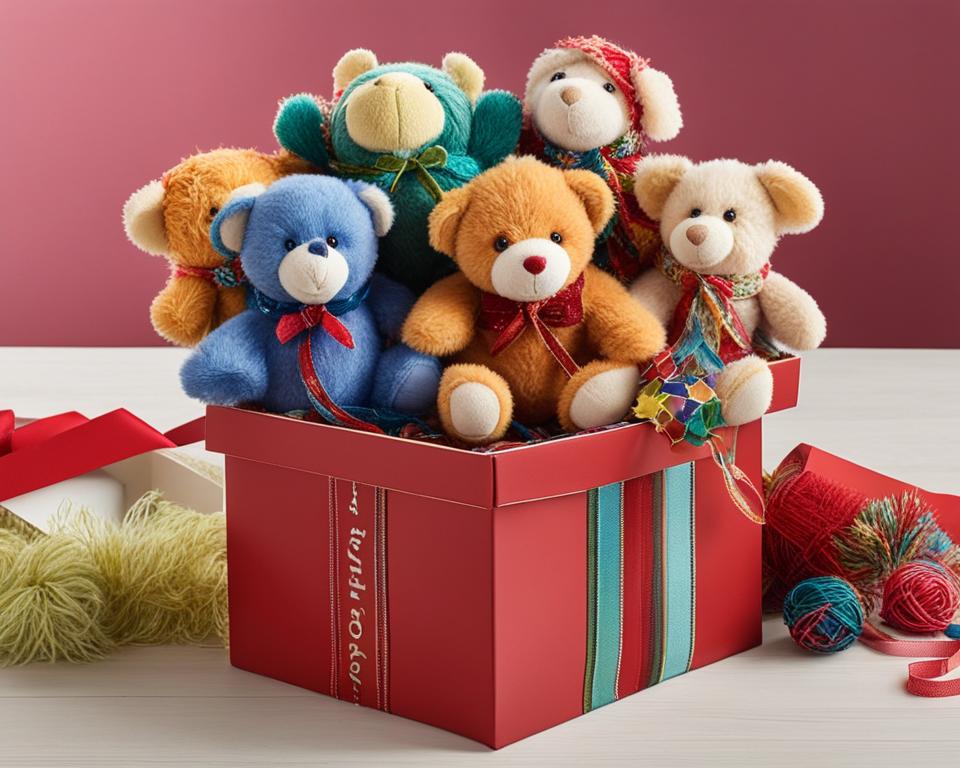 Office Lingo T-Shirt: A t-shirt branded with quirky phrases from the office world will not only bring smiles to coworkers' faces but might also highlight shared experiences and inside jokes.
Desktop Punching Bag: Help your colleagues channel their frustrations in a healthy, but humorous manner with this stress-relieving desk gadget. A mini punching bag complete with suction cups for a secure fit will undoubtedly draw chuckles and let off some steam.
"Knock Knock" Office Humor Sticky Notes: These hilarious and relatable sticky notes can help you remember important tasks while brightening up your workspace and encouraging lighthearted banter between colleagues.
"You don't have to be great to start, but you have to start to be great." – Zig Ziglar
Incorporating humor through funny coworker gifts doesn't always have to be about the items themselves. A witty or whimsical card accompanying a gift can bring laughter and entertainment when it's least expected.
| Humorous Card Ideas | Description |
| --- | --- |
| Office Jokes | Cards featuring lighthearted office humor like "You're the only 'i' in my office team." are sure to bring a smile to your colleagues' faces. |
| Pop Culture References | Popular memes, movie lines, and trending humor from the internet world can find their way to your gift card to bring a genuine feeling of camaraderie. |
| Funny Illustrations | Hand-drawn or stylized illustrations paired with witty captions can result in humorously memorable cards that coworkers will appreciate and enjoy. |
With the right balance of light-hearted gifting and humor, your workplace can significantly benefit from a culture of laughter, a sign of a healthy, enjoyable, and productive work environment. So, go ahead and explore the world of funny coworker gifts and spread the joy!
Personalized Coworker Gifts: Custom Finds for That Personal Touch
When looking for a gift that stands out, personalized coworker gifts hit just the right note. There's something truly special about receiving an individualized present that speaks to one's personality and style. In this section, we'll cover some excellent ideas for customized gifts for colleagues that will not only make their workspaces feel more personal but also show your thoughtfulness and care.
Monogrammed Stationery: A Touch of Class and Functionality
Monogrammed stationery is an elegant and timeless choice for personalized coworker gifts. These writing materials can be customized with the recipient's initials, promoting a sense of identity and professionalism at work. Moreover, monogrammed stationery is both stylish and practical, making it an ideal choice for colleagues who appreciate the finer things in life.
"A monogram is a motif created by combining two or more alphabetic characters into a single design, meant to symbolize one's identity."
Monogrammed stationery options include:
These products are available from a variety of retailers, like Paper Source and Crane & Co.
Custom Decor: Create a Personal Space at Work
Another excellent idea for personalized coworker gifts is custom decor. These items allow your colleagues to personalize their workspaces, making their office environment feel more like an extension of their identity. Custom decor for coworkers comes in many forms and can be tailored to the recipient's taste and preferences.
Office customization gifts can often be sourced from online retailers, like Uncommon Goods and Etsy, that specialize in unique, personalized items. By seeking out customized gifts for colleagues, you'll demonstrate your attention to detail and create a more connected, cohesive work environment.
Practical Gifts for Coworkers: Daily Essentials They'll Use
When it comes to choosing gifts for your colleagues, you can't go wrong with practical, functional items that enhance their daily lives. In this section, we'll explore a variety of practical gifts for coworkers that will serve as daily essentials, making their lives easier and more enjoyable.
Wireless charging pads for convenient phone charging
Portable power banks for on-the-go battery life
Insulated water bottles to keep drinks hot or cold
Reusable lunch containers for eco-friendly meal storage
Adjustable phone stands to improve video calls experience
Blue light blocking glasses for reduced digital eye strain
These gifts cater to the everyday needs of your coworkers and can be found at a wide range of price points, making them accessible for all budgets.
"A practical gift is not only thoughtful, but also useful, ensuring it will be appreciated and put to good use."
Moreover, wellness items have gained in popularity as people have become more focused on their physical and mental well-being. By giving these gifts, you show that you care about your coworker's overall well-being.
Wellness Gifts to Promote Health and Happiness
Help your coworkers take care of themselves by giving them useful wellness items.
By selecting practical gifts for coworkers that fulfill their daily essentials and wellness needs, you're showing your colleagues that you value their well-being and genuinely care about making their work lives easier and more enjoyable. In turn, these functional coworker gifts will be cherished and frequently utilized.
Do-It-Yourself (DIY): Handcrafted Gifts with a Personal Flair
When it comes to truly heartfelt gift-giving, handcrafted presents offer a level of care and attention that store-bought items often lack. DIY gifts for coworkers can demonstrate that you put thought into considering their interests and preferences while going the extra mile to create something unique and personal. In this section, we will explore a few ideas for handcrafted presents that leave a lasting impression and make your colleagues feel special.
Handcrafted presents often have a personal touch, making them memorable and meaningful. Moreover, creating DIY gifts can also be a cost-effective way to share the festive spirit with your colleagues without straining your wallet. Here are some ideas you can consider:
Desk organizers: Create custom organizers with upcycled materials like boxes, old jars, or even toilet paper rolls. Decorate them with personalized touches including painted designs, washi tape, or decoupage.
Crafted planners: Create or customize planners or notebooks with a personal touch. Add inspiring quotes, artwork, or even photos, making them tailor-made for your coworkers' preferences and interests.
Candles & air fresheners: Hand-pour your own candles or create natural air fresheners with essential oils, imparting a delightful scent to liven up your colleagues' workspaces.
"You can't use up creativity. The more you use, the more you have." – Maya Angelou
Giving handcrafted gifts can also lead to bonding experiences among coworkers as you share creative skills and hobbies. Consider organizing a crafting event, allowing you and your colleagues to create personal touch gifts together:
Painting or pottery classes
Knitting or sewing workshops
Jewelry-making sessions
By crafting DIY gifts for coworkers, you can convey a genuine sentiment that is often hard to achieve with store-bought items. Handcrafted presents also showcase your creativity and dedication, ensuring your colleagues know they are truly valued. So, this holiday season, embrace the art of creating personalized gifts and leave a lasting impression on your coworkers.
Conclusion: Wrapping Up Your Holiday Shopping with Ease
In this article, we've explored a variety of budget-friendly and thoughtful gift ideas perfect for your coworkers this festive season. With options ranging from personalized office events to practical gadgets and DIY creations, you can be confident in finding the right present for each colleague. Remember, the key is to strike a balance between cost-effectiveness and thoughtfulness while keeping the festive spirit alive.
Keeping your holiday shopping for coworkers stress-free and enjoyable is possible with a little planning and creativity. Be sure to consider each coworker's preferences, needs, and personalities when selecting gifts, ensuring a memorable and appreciated present for everyone at the office. Emphasize on thoughtful gestures over expensive items, demonstrating that you value your workspace relationships without breaking the bank.
Now that you have a wealth of ideas and tips at your fingertips, it's time to finalize your coworker gifts and wrap up your holiday shopping. Armed with this knowledge, you can navigate the gift-giving season with ease, leaving a positive and lasting impression on your colleagues. So go ahead and spread joy, laughter, and appreciation throughout your office this holiday season with carefully chosen, budget-friendly presents.