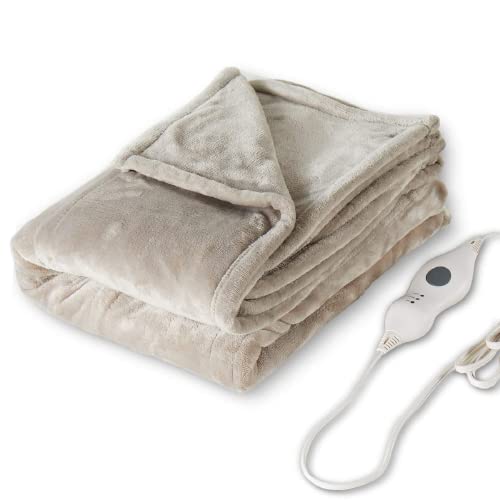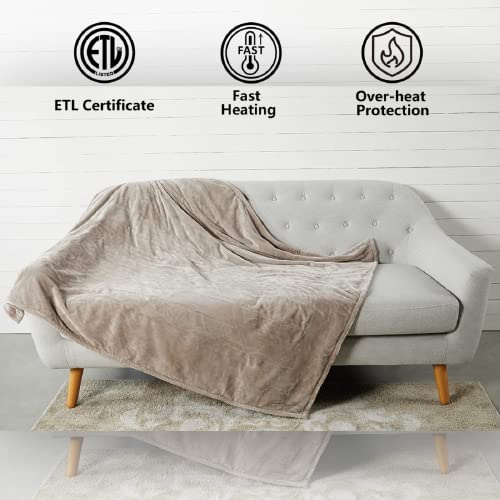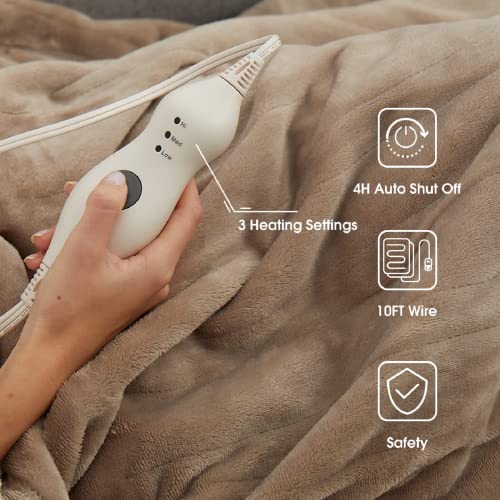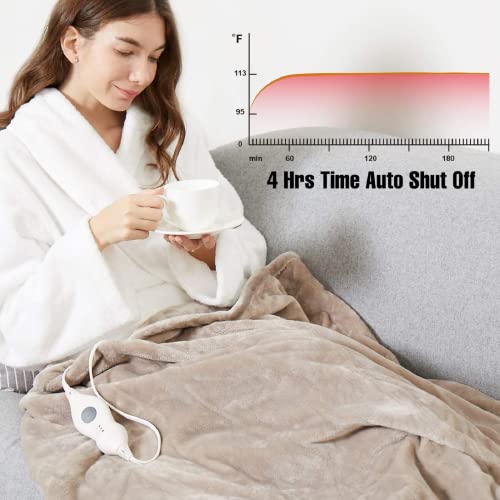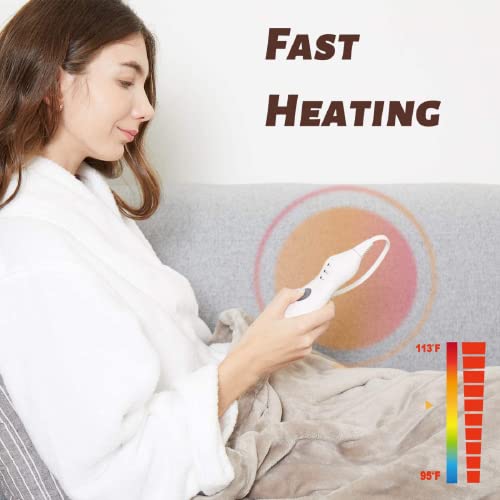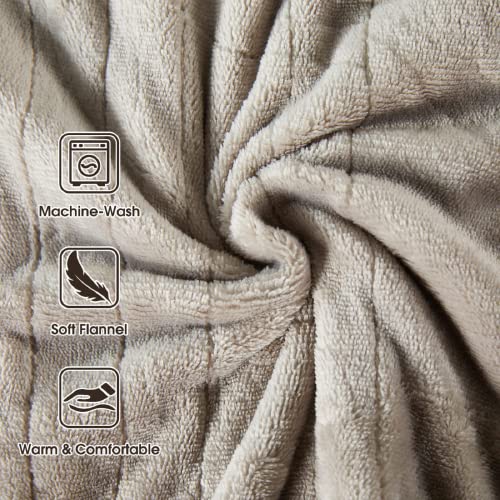 Price: $59.99 - $38.99
(as of Oct 10, 2023 00:58:07 UTC – Details)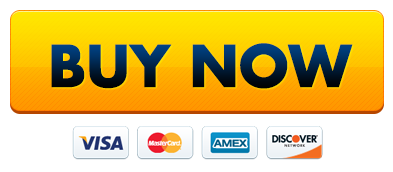 ★PRIORITY ON SAFETY: This heated blanket is ETL and FCC certified, integrating overheating protection, and an automatic 4-hour cut-off feature for peace of mind and security. Rest assured, it lets you enjoy the warmth worry-free, promising maximum safety, and energy efficiency.
★SUPREME COMFORT: Crafted from dual-layered flannel, our blanket is softer and warmer than sherpa or other variants. It comes with advanced electric wires for broader heating coverage and even heat dispersion. Alongside three rapid heating options (95°F – 113°F) and a single-button controller, it promises constant, cozy warmth instantly.
★EASY TO CLEAN: Equipped with a removable controller cord, the blanket is machine washable. Ensure to disconnect the cord before washing. For optimal longevity, air-dry or dry at low-temperatures. Do not reconnect until completely dry.
★CONVENIENT & MULTI-FUNCTIONAL: With dimensions of 50″ x 60″ and a 10-foot power cord, this blanket is perfect for use in the bedroom, living room, or at the office. It is also great for travel. Remove the controller cord, and it becomes a standard blanket.
★CUSTOMER CARE: We welcome your inquiries, as your satisfaction is our primary concern. If you have any questions, please get in touch, and we promise to deliver a satisfactory solution within 24 hours. Ensure to read the product manual beforehand for the best experience.