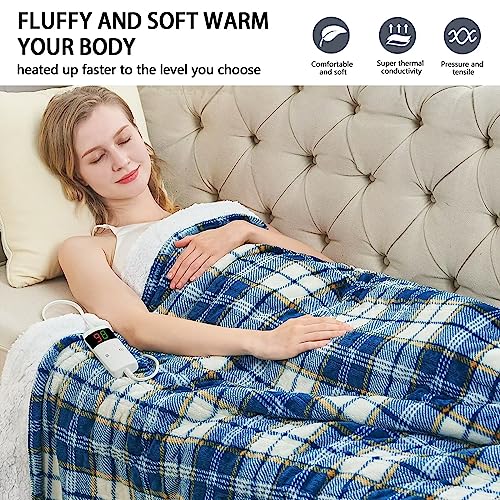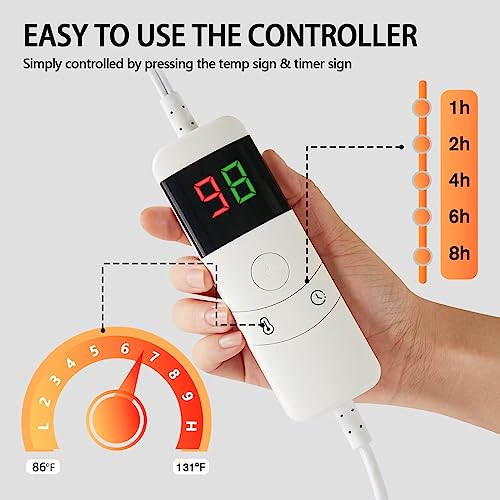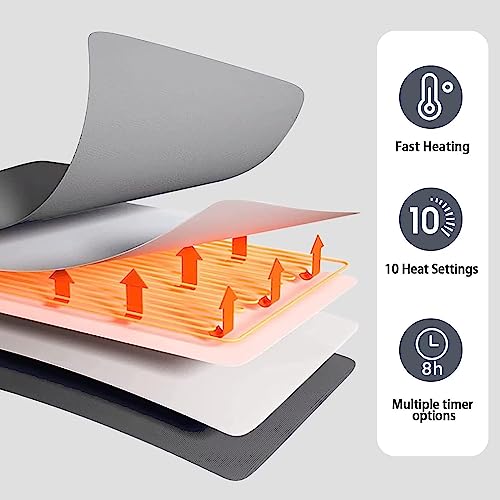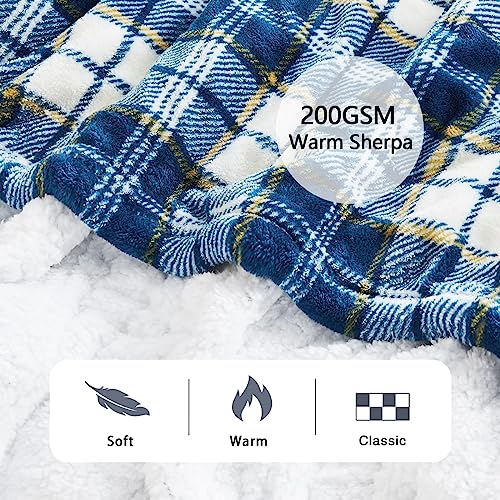 Price: $37.99
(as of Oct 10, 2023 12:14:42 UTC – Details)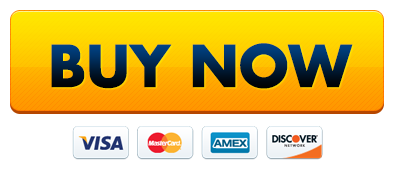 【SAFE AND CERTIFIED】: Prioritising your safety, our electric heated blanket is ETL certified. It incorporates an intelligent overheating protection program that automatically shuts it off if temperatures exceed 70°C, eliminating burn or fire hazards. You can take peace of mind from our advanced safety protocol.
【EFFICIENT USER EXPERIENCE】: This electric blanket offers an LED display and user-friendly remote that allows for simple controls and customization. Ten heating settings provide temperature adjustments from 86℉ to 131℉ to find your perfect comfort zone. It also offers five timing settings (1, 2, 4, 6, 8 hours) for automatic shut off based on your preferred heating duration. Additionally, the 2.4-meter controller cord allows flexibility for blanket positioning.
【HIGH-QUALITY AND RESILIENT】: Crafted with top-tier materials, our electric blankets epitomize durability and lastingness. The outer layer of tear-resistant flannel and micro-plush fabric prolongs its lifespan. The robust heating element is securely positioned within this layer, strengthening the resistance of the heating wires to frequent use. Our blanket guarantees reliable, long-term warmth.
【SPACIOUS AND COMFY THROW SIZE】: With measurements of 50×60 inches, our blanket provides ample coverage for your bed, sofa, or studio. Enjoy its warmth while watching movies, working on your laptop, or simply as an extra layer of warmth at the foot of your bed. Often popular as a thoughtful gift, our throw-sized blanket is perfect for delivering warmth and care.
【STYLISH AND EYE-CATCHING】: A blend of style and functionality, our electric blanket features an attractive checkered pattern design suited for all decors. The calming blue checks imbue the room with a tranquil aura. The vibrant red checks add drama, while the grey-black checks offer a modern, chic touch. The green checks infuse a serene, refreshing vibe into any room.