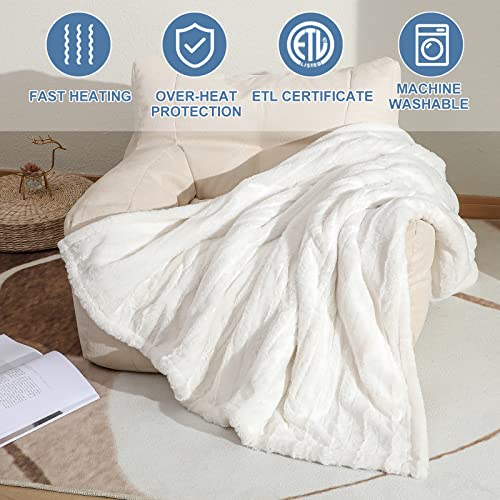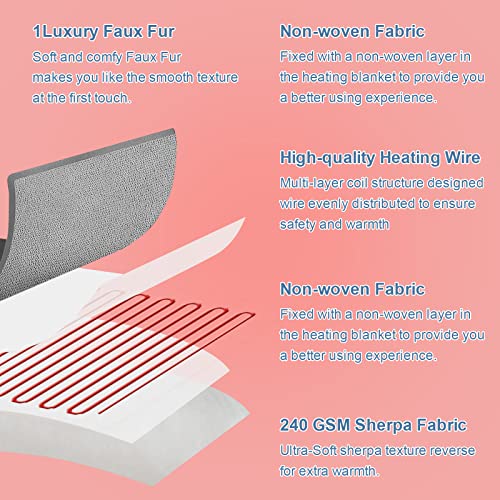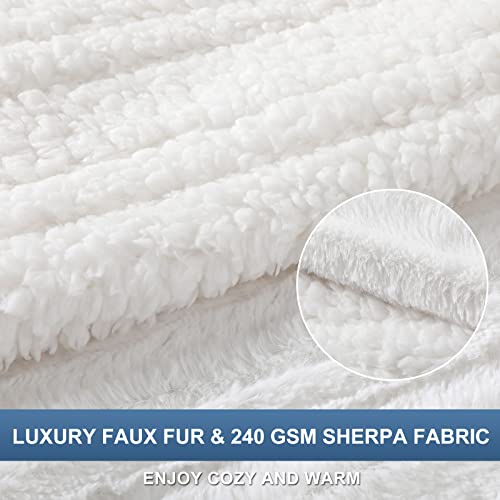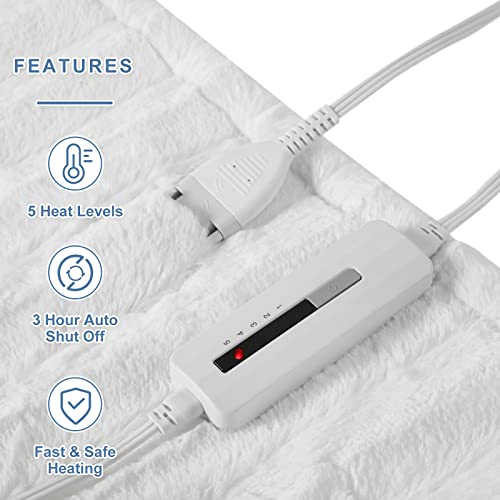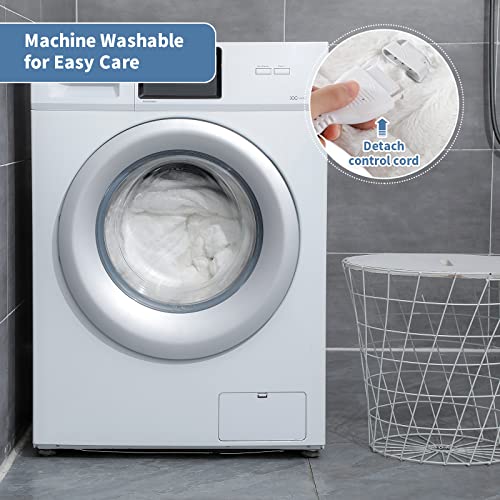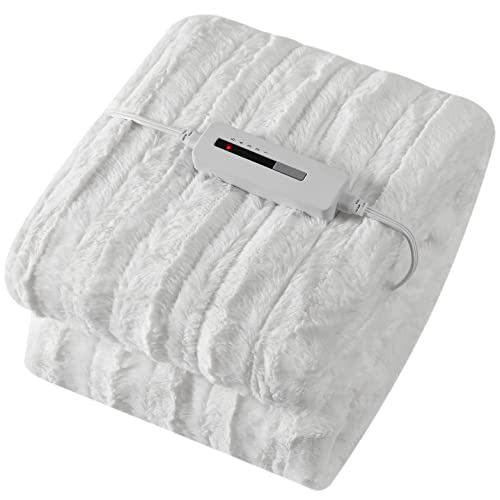 Price: $39.99 - $35.99
(as of Oct 10, 2023 07:05:44 UTC – Details)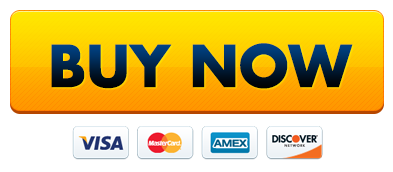 This luxury faux fur and Sherpa blanket contains five exquisite layers – a luxurious faux fur exterior, two stabilizing layers of non-woven fabric, an insulation layer for perfect heat preservation, and a Sherpa bottom layer. Our blanket incorporates ultra-soft microlight plush fabric and flexible wires to ensure maximum comfort for you. Please remember to plug it into the wall outlet only after the controller cord is connected to the blanket.
Our advanced design involves state-of-the-art heated technology that adjusts your blanket's temperature, ensuring a balanced supply of warmth. This innovative design is available in three lovely colors. Warm your aching joints and muscles with this therapeutic blanket or use it to stay toasty during the frigid winter nights.
Enjoy the luxurious sensation and supreme softness of our heated faux fur blanket. Made from finely spun strands and artfully knitted into a faux sheepskin, the blanket offers unparalleled warmth with a lavish texture and a timeless aesthetic. With a generous 9.12 feet power cord, it can easily reach your sofa or bed, making this blanket a must-have addition for any room.
This blanket comes with an automatic safety shut-off feature that kicks in after 3 hours. Its overheat protection function and ETL certification boost its safety quotient. With five different temperature settings, you can regulate the heat to your preference. It is machine washable for easy maintenance too.
Our versatile electric blanket has an advanced secure comfort technology that persistently monitors the entire blanket and almost eradicates Electron Magnetic Field emissions. Cuddle up in this fluffy blanket on your couch or bed, and select from one of its five heat settings. The controller is detachable, allowing for worry-free use and easy washing.