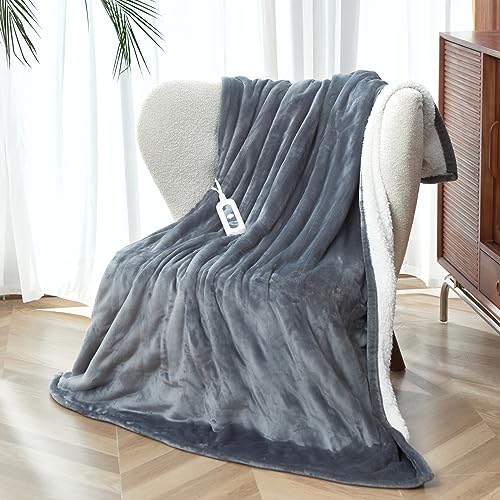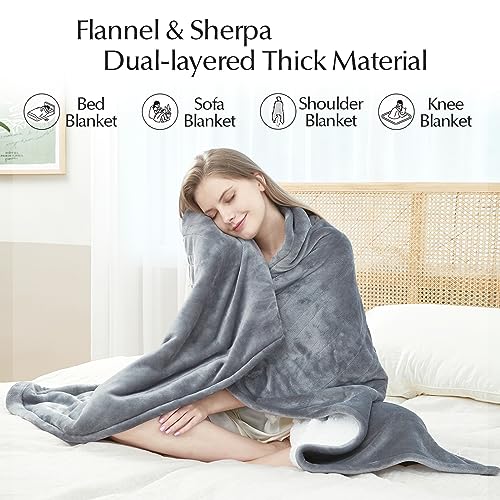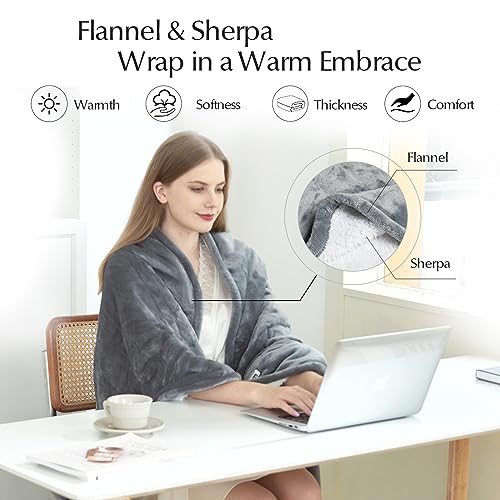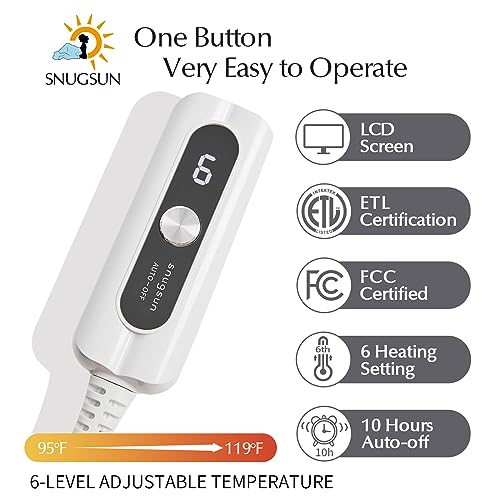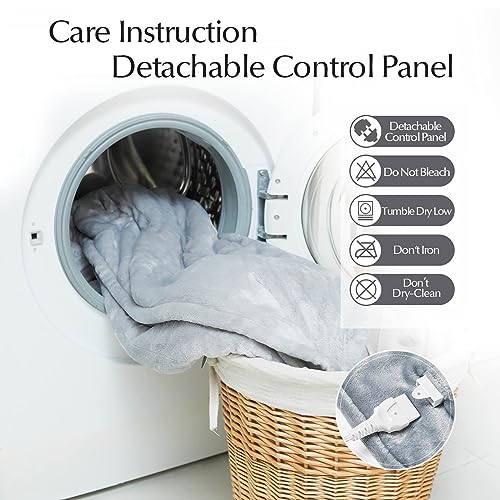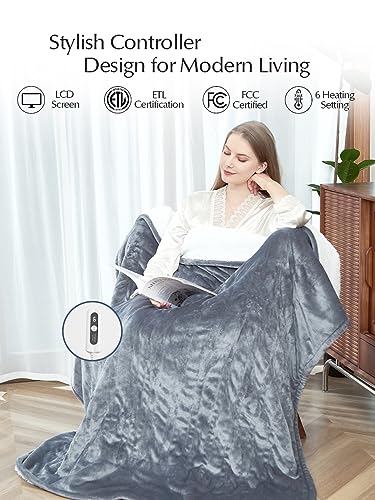 Price: $29.99
(as of Oct 10, 2023 06:04:49 UTC – Details)


【Key Features of Our Electric Blanket】-Our electric blankets have a larger heating wire distribution area for better heat distribution. They also feature quick-to-preheat controllers, helping you feel warmth faster than with other electric blankets. These blankets are made from a thicker material for lasting heat preservation, and the high-quality materials used in the controller ensure it won't damage under high temperatures.
【User-friendly Controls】- With single-touch operation, you can choose from 6 different heat levels that range from 95°F to 119°F. The built-in overheating protection shuts off the blanket automatically when it becomes too hot, protecting both you and the product.
【Designer Controller Features 】-The one-touch operation allows for easy heat or temperature adjustments. Accompanied by an LCD display, you can easily view the current temperature and settings. The ergonomic design of the controller ensures ease of use with a comfortable grip. Furthermore, the premium materials of the controller ensure that it won't melt in high heat.
【Superior Double-sided Thick Material】 -Our product uses double-sided thick material to evenly disperse heat, ensuring a consistent temperature across the blanket and eliminating cold spots.
【Energy-Efficient and Eco-friendly】-The electric blanket boasts energy-saving capabilities, providing warmth while still keeping the environment in mind. An automatic shut-off feature ensures that you can sleep comfortably without worrying about wasting energy.