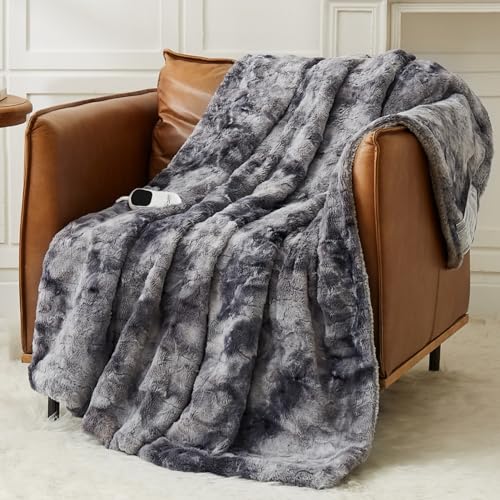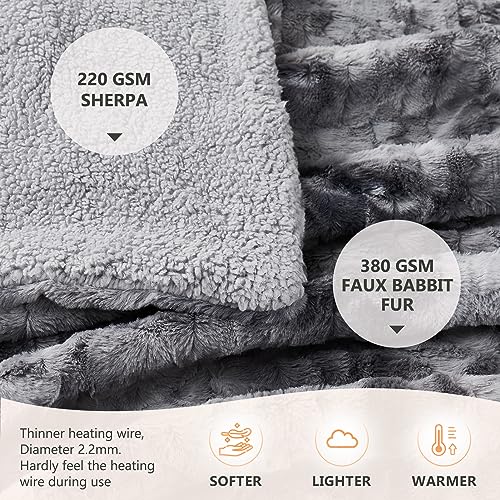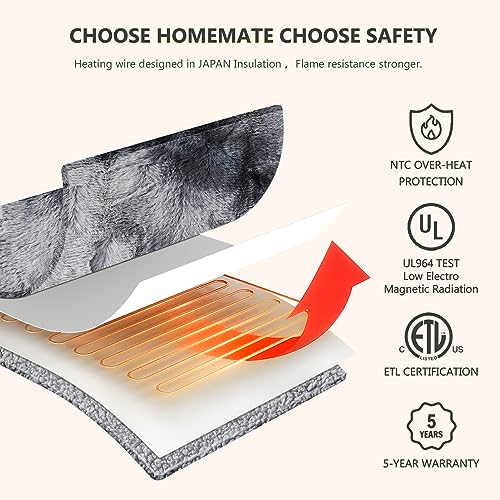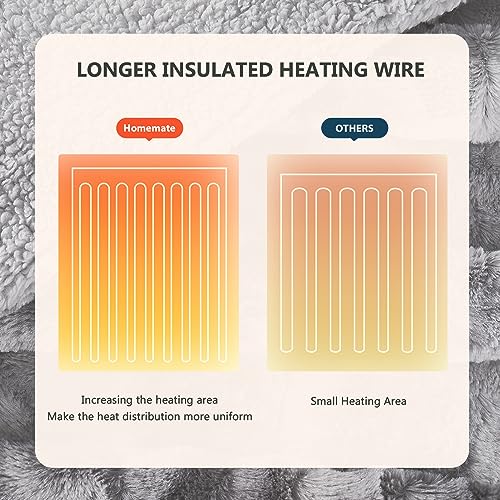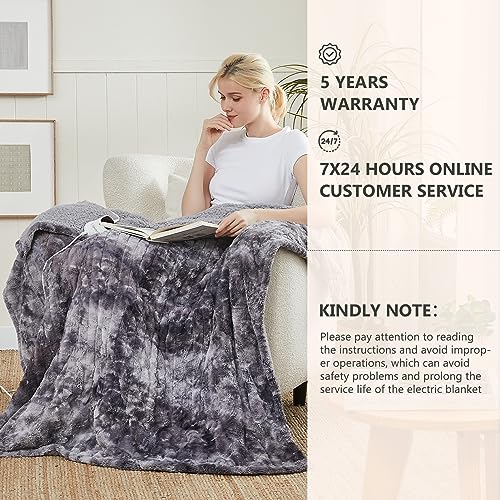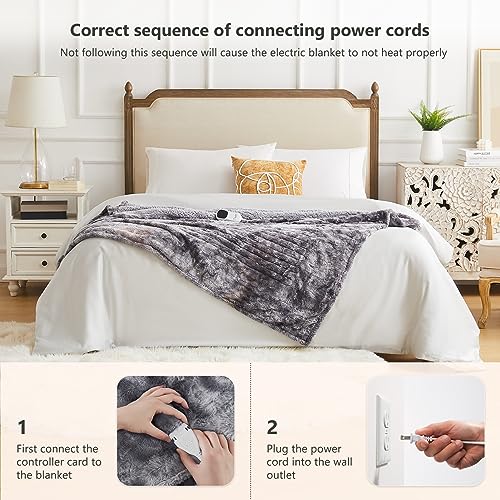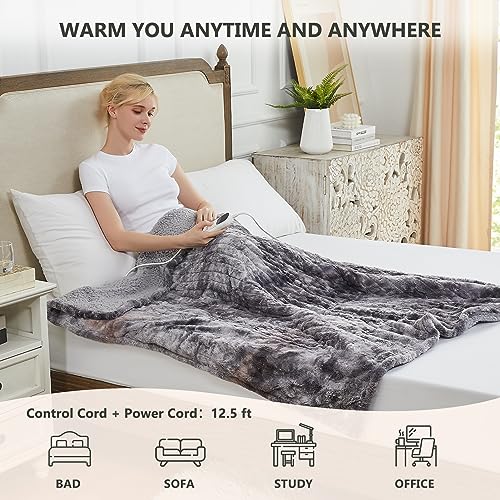 Price: $46.99
(as of Oct 09, 2023 23:57:13 UTC – Details)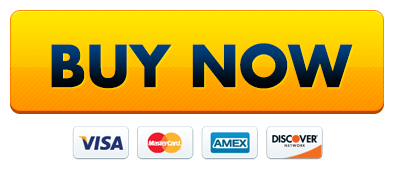 The Homemate Heated Blanket is crafted from 380gsm faux fur and 220gsm sherpa, producing a fabric that is softer, thicker, and warmer than usual blankets. Featuring a 2.2mm diameter heating wire, the blanket provides optimal comfort as the wire is almost imperceptible during use. The fabric is long-lasting and doesn't shed, guaranteeing its longevity.
Our heated blankets are safety-certified, passing the American safety UL964 Test and boasting an ETL Certification. They boast superior insulation and flame resistance, thanks to the state-of-the-art technology of the heating wire produced by a Japanese company. Our blankets use NTC overheating protection technology to prevent overheating, so you can enjoy safe comfort. Plus, we've implemented an extended heating wire, providing a larger heating area for an even distribution of heat.
The Homemate heated blanket is also energy-efficient with smart temperature adjustment technology. It automatically regulates the temperature in accordance with your surroundings, making sure you're always comfortable and saving energy. Compared to frequent usage of an air conditioner, our blankets help you cut back on your heating costs.
Switching between the 10 heat levels is a breeze with the user-friendly single-button controller of our heated blanket. It also features auto shut-off options ranging from 1 to 8 hours. The blanket has a temperature range of 86-122°F and comes with a 12.5ft power cord for your convenience. This allows it to be used anywhere from your bed, sofa, study, or office.
Built for longevity, our electric blankets come with a 5-year warranty. They can easily be machine washed, but it's always recommended to follow the cleaning instructions to prolong their lifespan and because they're the perfect gift to keep your loved ones warm and cozy all year round. For any quality issues within the 5-year time frame, you can reach out to us at any time.